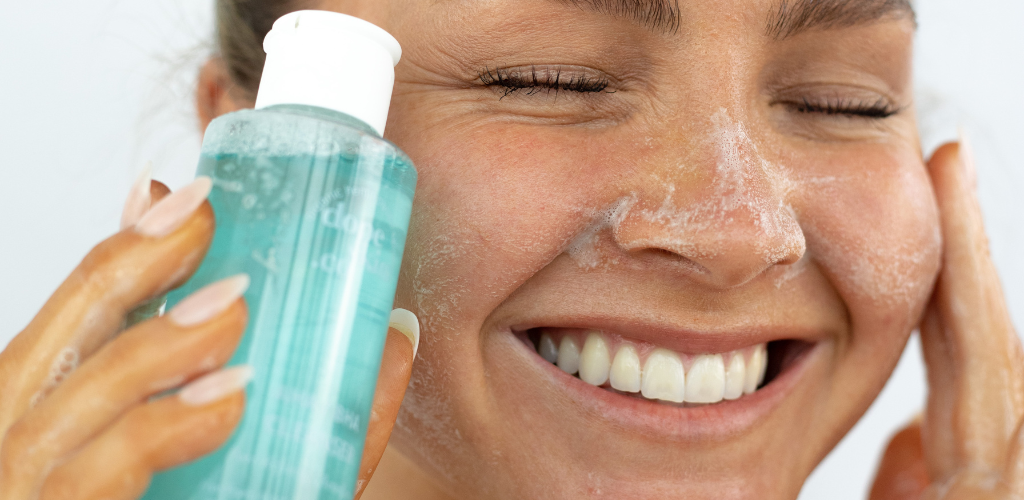 Kickoff Cleansing Routine: Prepping for Victory!
The excitement is palpable as the Matildas gear up for their big game tonight, and just like these formidable athletes, your skin deserves a pre-game routine that will have it primed and ready for victory! At Dope Skin Co, we believe that achieving a radiant complexion is a lot like preparing for a match – it requires dedication, strategy, and a solid routine.
Join us as we delve into the world of pre-game skincare, drawing inspiration from athletes' rituals and showcasing two of our powerhouse cleansers:  The AHA/BHA Cleanser and our Antioxidant Cleanser.
The Power of Preparation:
Athletes know that preparation is key to a winning performance on the field. Similarly, your skin requires preparation before facing environmental stressors and the challenges of the day. Just as soccer players warm up their muscles and focus their minds, a proper skincare routine primes your skin to face the elements and radiate confidence.
Step 1: AHA/BHA Cleanser
Our journey to victory begins with The Dope Skin Co's AHA/BHA Cleanser – a game-changer that exfoliates, unclogs pores, and preps your skin for the ultimate glow. Just as athletes train to improve their performance, exfoliating with alpha hydroxy acids (AHAs) and beta hydroxy acids (BHAs) improves your skin's texture and appearance. These gentle exfoliants remove dead skin cells, allowing your skin to breathe and absorb subsequent products more effectively.
To use:
Start with a damp face.
Dispense a small amount of the AHA/BHA Cleanser onto your fingertips.
Gently massage onto your face in circular motions, focusing on areas prone to congestion.
Step 2: Antioxidant Cleanser
Now that your skin is prepped, it's time to introduce our Antioxidant Cleanser – your skin's defense against environmental stressors, just like a goalie guarding the net. This cleanser contains a blend of powerful antioxidants that help shield your skin from free radicals and pollution, ensuring your skin stays fresh and radiant throughout the day.
To use:
Apply a small amount of the Antioxidant Cleanser to your damp skin.
Massage gently in upward circular motions, allowing the antioxidants to work their magic.

Gently massage onto your face in circular motions, focusing on areas prone to congestion.

Rinse thoroughly with lukewarm water and pat dry.
The Winning Connection: Much like the camaraderie between teammates, the synergy between The Dope Skin Co's AHA/BHA Cleanser and Antioxidant Cleanser creates a winning combination for your skin. Just as athletes thrive on teamwork, these cleansers work together to reveal a brighter, healthier complexion that's ready to face anything.
As you cheer for the Matildas tonight, don't forget to give your skin the same level of enthusiasm and support. Embrace the power of preparation by incorporating The Dope Skin Co's AHA/BHA Cleanser and [Your Brand's Name] Antioxidant Cleanser into your pre-game skincare routine. With exfoliation and antioxidant protection on your side, your skin will be prepped and primed for a radiant victory, just like our favorite soccer team. So, get ready to celebrate the Matildas and your glowing skin – it's a winning combination!